*EdenFantasys posts contain adult content so don't open around little ones*
You may already know about EdenFantasys. They aren't just an online adult toy store. They are an adult online community. There are so many different things to involve yourself in. This week, I'd like to highlight their clubs.
You can join the clubs that interest you and they have events online where you can discuss the topics of the club with the other members. EdenFantasys isn't just about sex and sex toys. Where I do enjoy my online shopping through them for lingerie,
sex toys
, gag gifts etc., it's fun to get involved in the other areas too. Unless you were searching for it, you may not already know about their clubs. Here are a couple that caught me eye:
The Eden Lives Healthy Club
Obvious by the title, but they get together online once a month and discuss ways to live healthier lives.
The Eden Cooks Club
They highlight recipes and cooking tips. The most recent post was about making mayonnaise. They also get together once a month for discussion.
It wouldn't be EdenFantasys without a little sex though. You could join the Porn Club or the Kink Club if that's up your alley.
Toward the end of the month, I'll be posting another EdenFantasys giveaway so keep your eye out for it.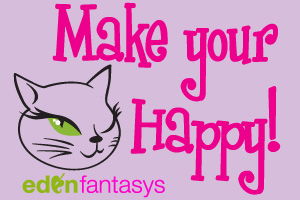 EdenFantasys is providing me with a gift card in exchange for this post. No other compensation was provided. These are absolutely my opinions.