This post contains content of an adult nature. Please don't read with little eyes watching.
Have you all been visiting EdenFantasys?

They really have so much to do there. One of the areas of EdenFantasys that I like to play around in is the Discussions Forum. I like to read other's comments about their preferences and lifestyles and occasionally comment myself.
The sex forum is broken up into sections such as
Sex Toy
s, BDSM, Adult DVD, Sexual Health and Relationships. (Just to name a few) You can browse current discussions that are informative and funny at times. There are a lot of people who participate so you can see other's opinions on the topic. There are polls that are created by the members and discussions on those polls. They range from very "spicy" and more tame ones. For instance, a couple of recent polls are " Do you care if your husband/boyfriend or wife/girlfriend looks at porn by themselves" and "How often do you celebrate your dating anniversaries? Every month? Every 6 months?" You can vote in the poll, see the results and involve yourself in the discussion about it.
I like to read everyone else's answers and some people are so funny and matter-of-fact about topics that I wouldn't normally talk about and the atmosphere is fun and open.
Till next post…. Have fun and laugh off the drama!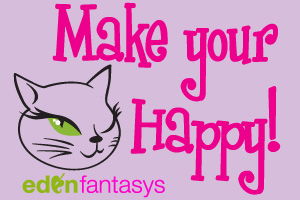 EdenFantasys is providing me with a gift card in exchange for this post. No other compensation was provided. These are absolutely my opinions.