*EdenFantasys posts contain adult content so don't open around little ones*
EdenFantasys is an adult community online, with the main focus being the online adult store. You can find
adult toys
, sexy lingerie, massage kits, gag gifts for parties, adult games, and much more.
I've been blogging about EdenFantasys for a few months now and never run out of things to say about it. There's so much more than just the online store. You can browse and participate in the discussions, review the products from the online store. If you are a blogger, you can get involved in blogging about EdenFantasys (ask me how) or even earning points toward EdenFantasys gift cards.
I have just placed an order and am excited to share the specials with you. As I've mentioned before, you can score free gifts when placing orders through EdenFantasys. While browsing, I discovered that the special for being a
EdenFriend
through facebook, they are offering a discount on select corsets. That is exactly what I was shopping for. These are the two corsets that I fell in love with: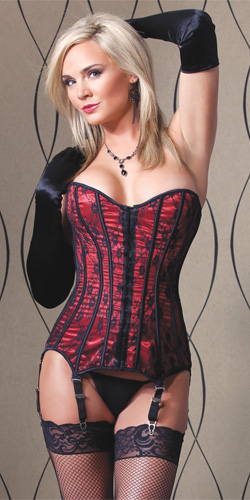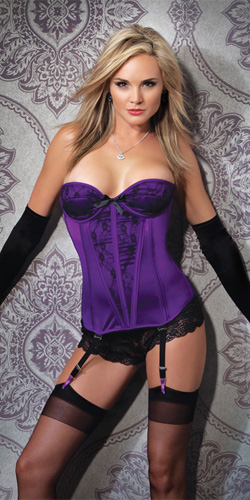 I got them for 25 percent off. Let us not forget about the free gifts too. You click on free gifts on the top of the screen and they have a bunch of things to choose from to pick one to have as a free gift with your order. I chose the Tshirt.
As if that is not cool enough, you can click on the free bullet ad on the right side of the screen, join the newsletter and score yourself a free bullet too.
Remember that it is free shipping for orders over $59, so I did get free shipping also.
I made out like a bandit on my order. They arrived a couple days ago and I ordered my corsets too small for me, which makes me sad. The corsets are beautiful though! I'll have to wait to skinny up a little before I can wear them. The Tshirt was also snug on me. It's a little different than a normal shirt. The arms are snug against your body. My next order, if they still have that special, I'll get the mens style shirt.
Ok, are we ready for a giveaway? It's been way to long since I've offered one. Enter below for the chance to win a $30 gift card for EdenFantasys.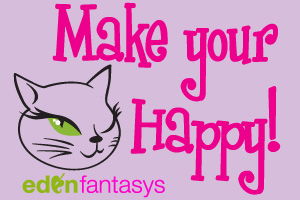 EdenFantasys is providing me with a gift card in exchange for this post. No other compensation was provided. These are absolutely my opinions.